Last weekend we enjoyed a Giant's-Dodgers exhibition game in San Francisco.  Enjoying the dramatic vistas and freedom from traffic, we took the ferry from Vallejo. After our visit we returned to the Ferry Building to get the ferry back to Vallejo and found this sign where the taxi dropped us off.  I stopped and laughed because something was off with this request.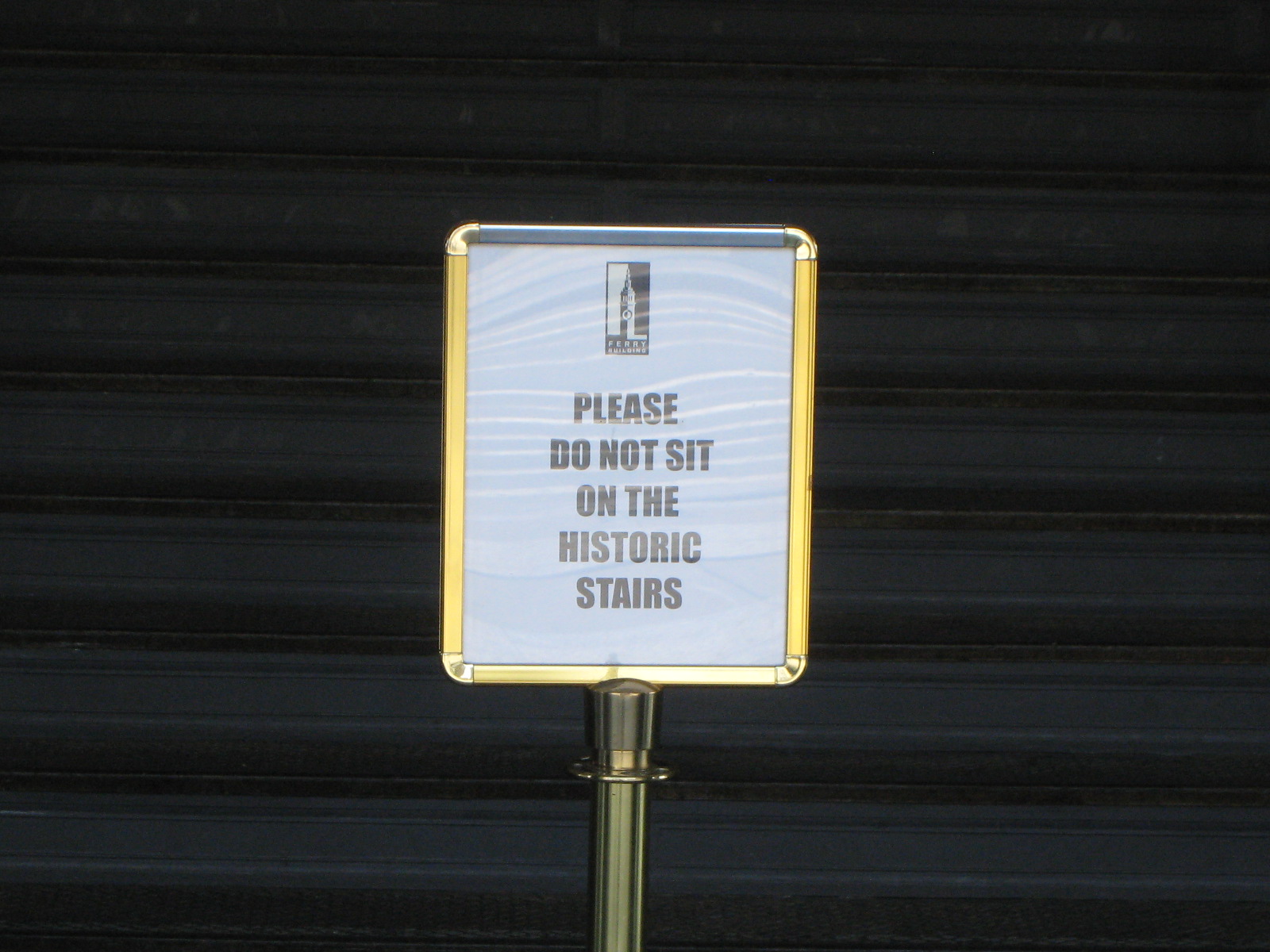 Stepping back to get the full impression, you see the stairs leading to the second floor of the Ferry building.  It is occupied by lawyers and the stairs are clearly intended for use as a means to walk from ground level to the second.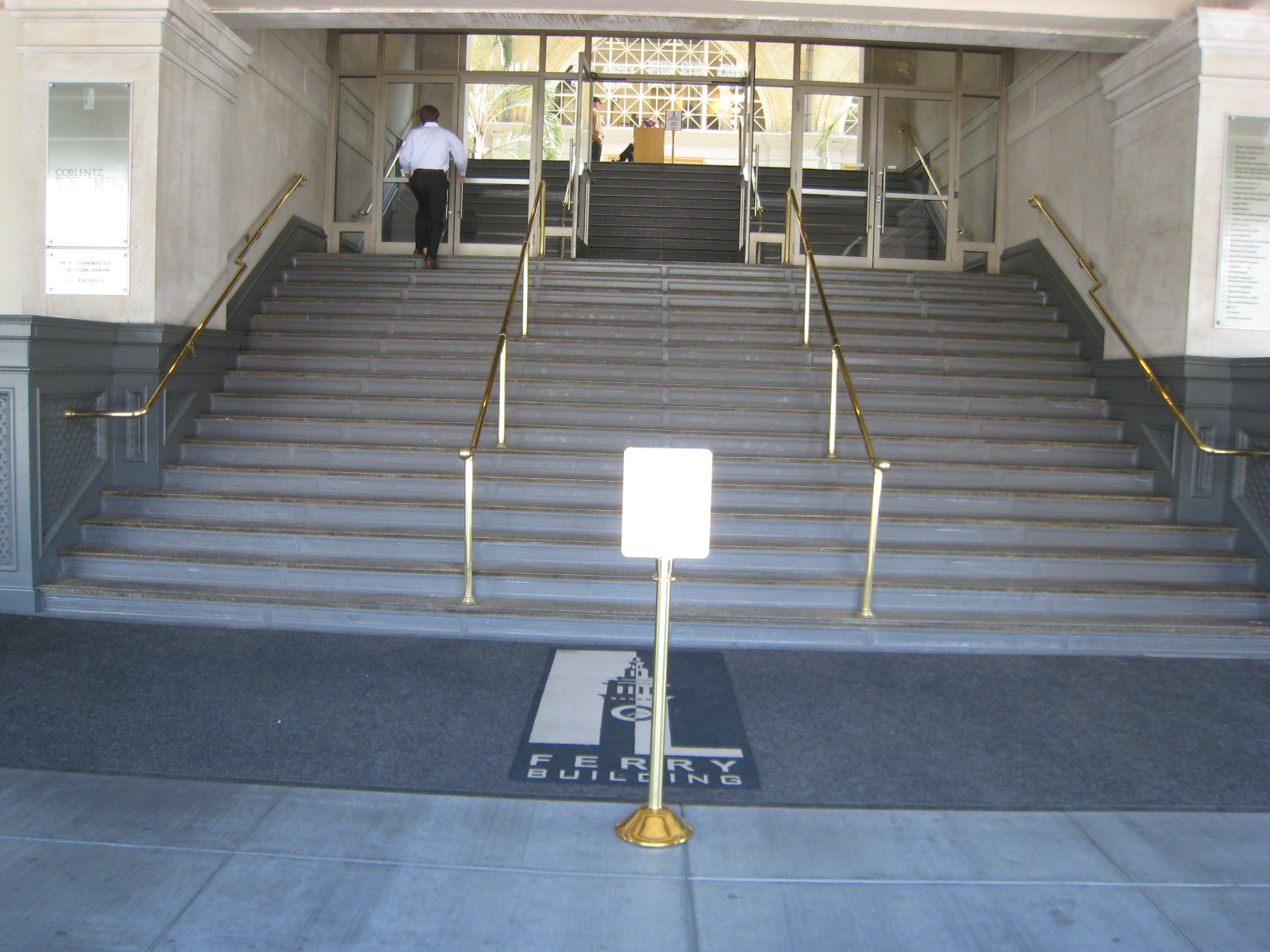 So what's the deal with no sitting?  I have not seen any prohibitions for sitting on any other stairs in San Francisco, historic or not.  Would you prohibit sitting just because stairs are historic?  I can't think of any possible reason that makes any logical sense but I do have a guess.
I think that the sign is to keep the homeless from enjoying the comforts of the 'historic' stairs and scaring off tourists.  The 'historic' reference is merely a cover to confuse the reader that there actually is a justification for this sign.
What do you think?  Is it cover for the two-faced City fathers of San Francisco who provide payments to San Francisco homeless people on one hand and want to keep them away from tourists on the other or is there another reason that makes sense?  Help me out.