We spent a long weekend in LA two weeks ago and took along our small camera. My wife is a professional photographer and had her big Nikon but for some things, the little camera is handy. I have lately appropriated it and managed on our trip to New York last October to take some pretty good pictures. This trip the pictures which I snapped just as mindlessly as in New York were lousy – fuzzy and pixilated.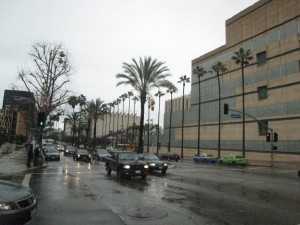 I discussed this with my wife who very naturally responded that I should read the manual. As you may have guessed, reading manuals is not my normal operating mode but I committed to reading the manual and discovered the wonderful number of special settings provided. I was amazed.
All this time I was expecting the camera to think for me – which I still think is a splendid idea but probably unrealistic. Anyway, I promise to actually learn the capabilities of my tool and maybe avoid such lousy pictures as the one above.
Compare with the better one from New York.